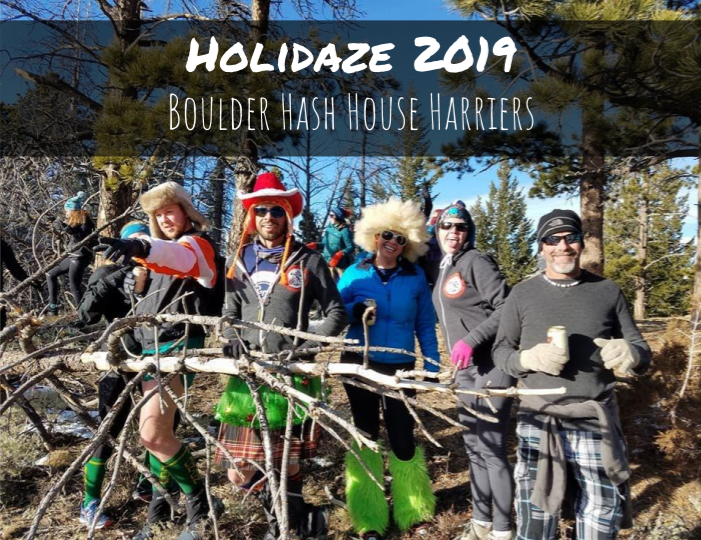 When
4pm Friday, January 11th to 10am Sunday, January 13th
Where
Trout Haven Lodge in Testes Park — 810 Moraine Ave, Estes Park, CO 80517
What
30 hashers pushing the boundaries of winter wilderness exploration, drinking abilities, glow stick usage, and general tolerance of one another. This lodge has 3 floors of kickassery overlooking our own pond and includes 2 well-stocked kitchens, laundry facilities, and a hot tub.
Hash Cash
$100 covers 2 nights of lodging, all the crushable beer you can pound, a Bloody Mary bar, and a patch. If you think that costs too much, please consider BOFA… BOFA deez nuts.
Registration
Rego is a little different this year. There are beds (king, queen & sofa) for 30 people. Unlike the YMCA, they differ from room-to-room. So your trusty GM Council will figure out room assignments once we've got all the regos.
To help us with that, let us know if…
…you'd like to share a bed with a specific (consenting) someone
…you'd like to have your own bed
…you don't care where you end up
We want to accommodate everyone and ensure moderate happiness. Help us, help you… eat poo.
Venmo | Pay @boulderh3 and let us know your bed preference in the memo or comments.
Cash | Pay Pee Pee, Seman, Lady Dayz, or Cum Quick and let them know your bed preference.
Bring
Food. There are 2 kitchens stocked with kitchen supplies and equipment for all your cooking needs. Clothing, towels, cranium lamps, whistles, board games, slinkys.
Questions
Lost, lonely, confused? Contact onon@boulderh3.com and we'll do our best to give you useless answers.
Friday
Midnight Naked Hash hared by Lady Dayz
Saturday
Optional racesit excursion in RMNP
Optional non-raceist ice skating & fishing
Mandatory Bloody Mary Bar
Main Trail hared by Sandy Sausage
Midnight Naked Hash hared by Truck Stop's Ghost
Sunday