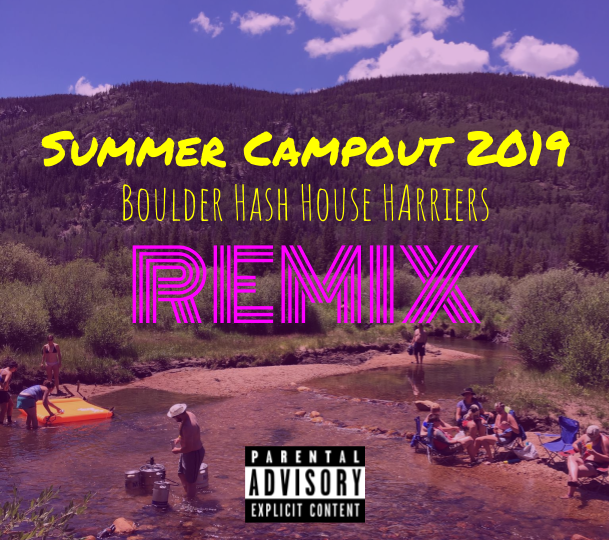 Friday, July 12 – Sunday, July 14
Use Venmo
Send $25 to @boulderh3 and include your hash name in the memo.
Use Cash
Give $25 to either PeePee McFarts, Seman, CumQuick Cowboy, or Lady Dayz.
Use Something Else
If you still can't figure it out how to pay email onon@boulderh3.com and we'll "make an arrangement."
Food, Drinking vessel, Camping shit, Sunscreen, Bug spray, Toilet paper, Poop shovel, Firewood, Water, Ice, Headlamps (who said head…), Skimpy outfits, Whistles.
A hash or two, Beer (no guarantee on its temperature or foaminess), Sunburn, Hangovers, Hopefully fire… that's about all we are willing to guarantee—expect nothing, you paid $25 for this you scumbag.
Friday
Afternoon/Evening | Show up whenever
Twilight | Welcome Hash
Midnight | Midnight Naked Hash
Saturday
Morning | Chill hard. Drink Bloody Mary's. Take a dump. Smooth jazz dance off.
2pm | Main trail by Cockbuster Video
Midnight | Midnight Naked Hash
Sunday
Morning | *Hangover Hash
*Please note this may never actually happen. Sitting around and drinking likely will happen.