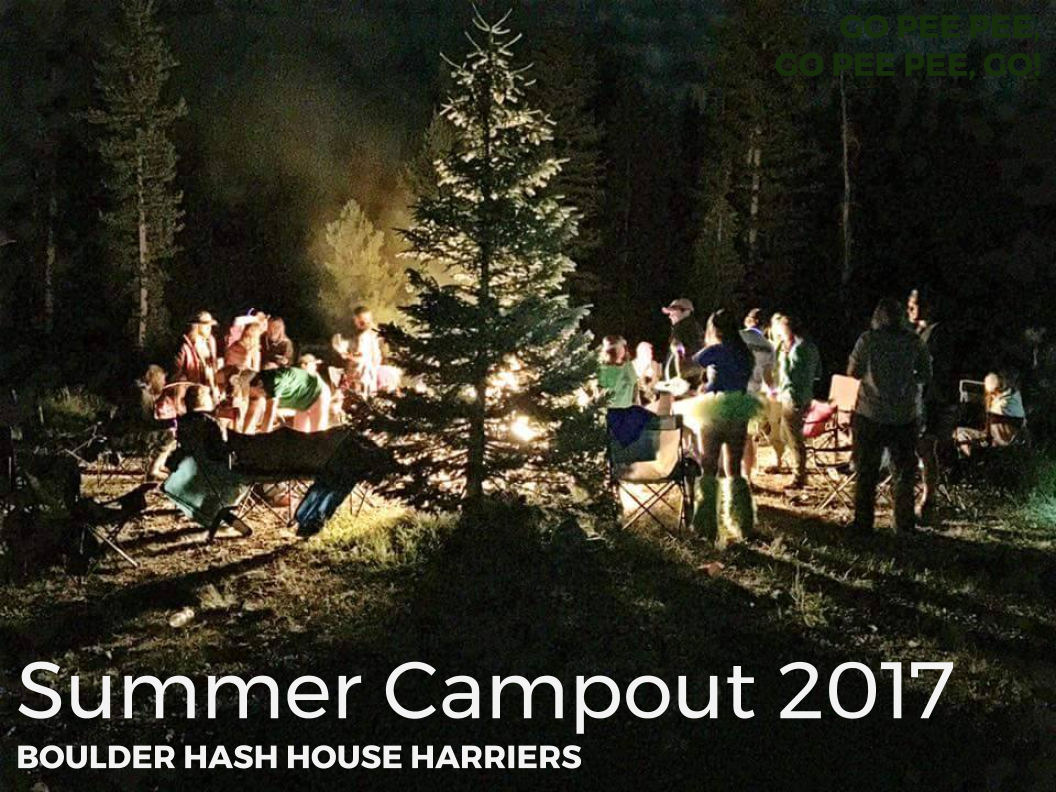 Friday, July 27 – Sunday, July 29
Grand Lake
Exact location to be shared once we've got a spot day of
Do you have Venmo?
Send $25 to @boulderh3 and include your hash name in the memo.
Don't have Venmo?
Pay PeePee McFarts, Weird Ball or Lady Dayz in person.
Can't figure that out?
Email campout@boulderh3.com and we'll discuss how old and out of touch you are, Amber.
Food, Drinking Vessel, Tent, Sleeping Bag, Sunscreen, Bug Spray, Toilet Paper, Poop Shovel, Firewood, Water, Ice, Headlamps (who said head…), Skimpy Outfits, Whistles
Beer, Woodsy Hashing, Campfires, Beano's Mom, Moosen, Welcome Nudity, Unwelcome Nudity, Drug's, Cold River Baths, Hanky Panky, Sunburn, The Tiny's, Misbehaved Dogs, Sexy Park Rangers
Friday
12-5pm | Arrival
6ish | Optional Potluck Style Wine & Cheese (BYO wine & cheese to participate)
Golden Hour | Pride Parade Welcome Hash by Blackout Mount and Pippi Dong Stalker
"Midnight" | Midnight Naked Hash by Weirdball Yank-A-Dick
Saturday
"Morning" | Something slow moving and involving drug's brought to you by the BH3 Safety Committee
2pm | Main trail by Liza's Lady Dayz and Seman for Vegan
"Midnight" | Midnight Naked Hash by Amber Alert
Sunday
"Morning" | *Hangover trail by Southern Generosititties and Cum Quick Cowboy
*Please note this "trail" will never actually happen. Sitting around and drinking likely will happen.